5 years ago marked the very first HARD Red Rocks with Knife Party, Diplo, Disclosure, Flosstradamus and Destructo. Last weekend HARD returned with Dillon Francis, DJ Mustard, Destructo, AC Slater, Wax Motif and Kittens. Unfortunately we missed an opening set by Kittens, a rising female DJ & producer releasing music under Fool's Gold who doubles as a member of the 4 person group Athletixx (Promnite, Falcons, DJ Hoodboi and Kittens). Kittens goes above and beyond, inspiring the next generation of female artists by offering all female DJ/production classes. Wax Motif was now rocking the stage, garbed in a baby blue 3/4 sleeve shirt overlain by a gold chain and a Night Bass dad hat. He danced around on stage, playing a range of really bouncy tunes like Lasers by Noizu and Chicken Soup by Skrillex and Habstrakt, finishing off with his catchy collaboration with GTA, Get it All.
AC Slater stepped up to the decks, cueing up his first track and goofing around on stage with Wax as Get It All ran its course. AC Slater is the boss man at Night Bass, a record label circling around U.K. garage, baseline, Grime, and house. The roster goes deep, including Wax Motif, Chris Lorenzo, Bot, Taiki Nulight and others. Aaron was repping Night Bass gear from head to toe. Night Bass is really the best definition for Slater's sound, revolving around deep driving bass lines and dark tones. He played a variety of his original tracks and remixes like Bass Inside or Dope In My Sock, anything that fit with the Night Bass sound. I distinctly remember the crowd exhaling many collective "oooohhhs" as many of the drops hit. His visuals were entirely in black and white and ominous nighttime aesthetic. Flashing through moon phases and astrological signs, astronauts planting a crudely pasted Night Bass flag on the moon, the POV of a man running through the forest. At this point the stands were beginning to fill up.
The Sun began its descent and on came Destructo, founder of HARD Events and captain of the Ship Fam. Gary's set was unlike others I have heard by him and left me pleasantly surprised with the range of his track selection. Many of his own tracks came through the speakers, including many off his newest Renegade EP like Catching Plays or classics like Higher. He played a 4 Real remix that I really enjoyed but couldn't recognize and a new collaboration with Wax Motif. The crowd went wild as Valentino Kahn's Pump hit the airwaves. Destructo then began to divert from the 4 on the floor pattern, mixing Shred or Die by Dog Blood into Soundclash by TroyBoi and Flosstradamus, Divide and Conquer by What So Not into some drum and bass, even tossing in some dubstep, trap and metal. The crowd went mental. Gary tried shouting into the mic, only to realize after a few tries that it wasn't on. I think Destructo and Wax Motif used the same VJ, applying many of the same effects and transitions with different visuals. Often the LED's flashed with smiley faces and the words "Nobody listens to Techno," or a cyborg version of Gary's face morphing into other objects.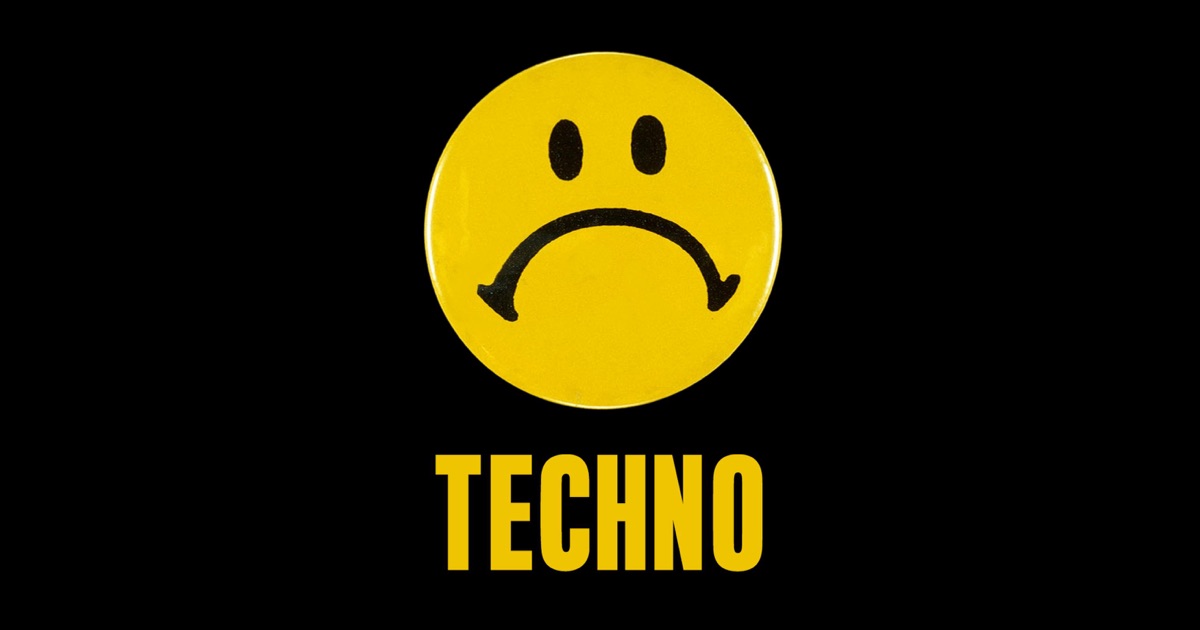 Next up was DJ Mustard, a producer widely known for the beats behind countless rap hits. I was curious to see how he would fare at electronic music show, especially with such a prime spot in the lineup. As AC Slater transitioned to DJ Mustard, the LED screen flashed with a loading screen indicating that Sus Boy was about to take over the visuals. Sus Boy is a visual designer, animator, and director. He acts as member of WEDIDIT alongside RL Grime and Shlohmo, creates visuals for Boys Noize and works heavily with OWSLA, even dropping a clothing capsule. In an interview with The Fader he says, "Sus Boy is this kind of this lens where I can destroy art and parody art, and create a satirical perspective based on what's trending or what people want to see." I knew we would be in for a visual treat. One sequence would show DJ Mustard's name in place of the Hollywood Sign, except everything was on fire. The next would contain an angel and devil in skeleton form with inverted colors, stripping for the camera. Another would contain a waterfall of codeine, night vision views of a police helicopter, clips of gang violence, or strikes of lightning. If you have the chance to check out any shows with Sus Boy visuals, I would encourage attending.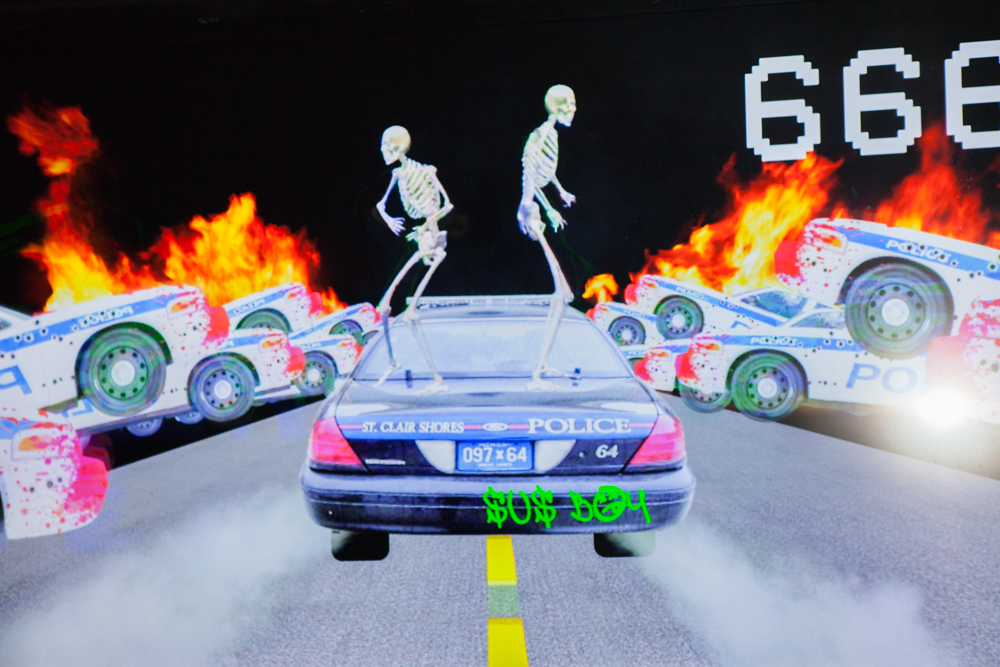 Back to DJ Mustard, I was very pleasantly surprised by his set. He mixed between songs at a rapid pace, limiting some tracks to just 16 or 32 bars. He managed to in blend all the hits with a variety of bangers I had never heard and nocked my head back, whether they were future bass or dubstep. Frequently, I though he was going to take a song in one direction with a particular version or remix and would completely take it the other way. People love hearing the hits. He played songs like I'm Different by 2 Chainz, Don't Tell 'Em by Jeremih, Get Low by Lil Jon, Party Up by DMX, Suga Suga by Baby Bash, Loyalty by Kendrick Lamar, Goosebumps by Travis Scott, Red Lips by GTA, Cinema by Skrillex and so much more. Mustard even recently released a project called Don't Box Me, remixing tracks like XO Tour Life, Location and Redbone.
https://soundcloud.com/dj-mustard-1/sets/dont-box-me-vol-1
Closing the night was Dillon Francis, known widely for both his antics and his music. Slightly behind schedule and after a brief intermission he sauntered onto stage, opening with Bun Up the Dance, moving into other originals like Masta Blasta, Masta Blasta 2.0, Need You, I Can't Take It, Candy, Not Butter, Say Less and When We Were Young. Halfway through he stopped the music and prompted a noise battle between the left and right sides of Red Rocks, which I helped the right side win. Dillon's accompanying visuals perfectly match his brand of crazy. Whether the screen showed a chicken inside the Brady Bunch squares, bouquets of flowers spouting out of necks, fat hairy blobs running on treadmills, trippy cats, intermittent flashes of "You Buy Now," or my personal favorites, the dancing hot-dog and a clip of Lindsey Lohan falling into the garbage in Mean Girls. To cap off the evening, Dillon brought his mother and father out on stage to celebrate their wedding anniversary. Dillon left the stage to tumultuous applause. With chants of "one more song", he emerged back closed out the night on a happy note with Coming Over as sparks beamed down from the ceiling.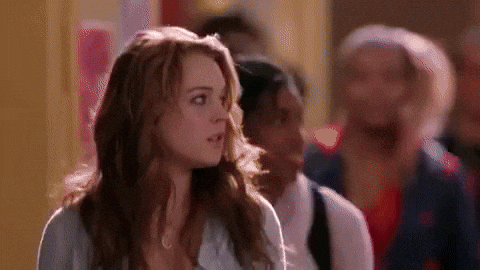 I had a tremendous evening at HARD Red Rocks. The music, visuals, crowd and overall vibe were all there. Though the rocks were not filled to the top, there was a dense crowd and everyone danced hard. While I have plans to cover Arise next weekend, I highly encourage everyone to make it our to California for the 10 year anniversary of HARD. The lineup is stacked, and if HARD Red Rocks was any indicator, it is sure to be an amazing time.
Written by Hunter Saillen
Follow Electronic Colorado on Instagram to keep up-to-date with everything EDM!
HARD Events
On The Web
On Facebook
On SoundCloud
On Twitter
On Instagram
Dillon Francis
On The Web
On Facebook
On SoundCloud
On Twitter
On Instagram
DJ Mustard
On The Web
On Facebook
On SoundCloud
On Twitter
On Instagram
Destructo
On The Web
On Facebook
On SoundCloud
On Twitter
On Instagram
AC Slater
On The Web
On Facebook
On SoundCloud
On Twitter
On Instagram
Wax Motif
On The Web
On Facebook
On SoundCloud
On Twitter
On Instagram
Kittens
On The Web
On Facebook
On SoundCloud
On Twitter
On Instagram